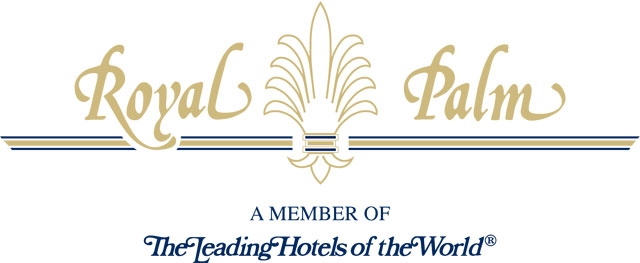 Pure elegance and refinement and the most prestigious address in Mauritius…………………………………….it can only be the Royal Palm.
The first hotel in the Indian Ocean to become a member of the leading hotels of the world, the Royal Palm is a charming, intimate boutique style hotel and the perfect hideaway for those discerning guests who enjoy the finer things in life.
Hotel staff out number guests by three-to-one – and it shows in the impeccable service that is as attentive as it is discreet.
The 84 suites at the Royal Palm are situated on one of the most prestigious beaches in Mauritius with its dreamy white sands and turquoise lagoon. The spacious junior suites have a bedroom opening onto a private balcony or terrace. All are air-conditioned and have luxurious bathrooms with walk-in-showers, baths and dressing area.
The Royal Palm has three exceptional a la carte restaurants which have earned the hotel a reputation as one of the islands most desirable places to dine. There is a choice of formal dining at La Goelette, theirs healthy eating at Natureaty or Le Bar Plage beachside restaurant and bar. All of these restaurants will give you a dining experience to delight the connoisseurs.
The Royal Palm with its tranquil setting and peaceful atmosphere offers a place to immerse yourself in complete luxury.
Overview
84 Spacious suites with either private balcony or terrace
The finest cuisine with 3 restaurants
Half Board with Bed & Breakfast option available
Complimentary land & watersports
Free WI-FI
Spa by Clarins
Factsheet for The Royal Palm Hotel
Weddings at The Royal Palm Hotel
Why Choose The Royal Palm Hotel for your Mauritius Wedding?
The finest address in the Indian Ocean: Your wedding will be tailor-made with the know-how, the expertise and creative flair that is quiet unique to Royal Palm. This stunning and leading hotel of the world is situated alongside the most beautiful stretch of ivory-sand beach and is the perfect place to exchange your vows.
The Royal Palm Luxury Wedding Package
Includes cost of all legal procedures, fees and documentation
Dedicated wedding planner in resort
Choice of wedding locations
Wedding cake for 10 people
Bridal bouquet and Groom's button hole
Hair and makeup plus trial session
Celebration breakfast in bed
Separate room for the bride to change in (subject to availability)
Selected Bride and Groom spa treatments
Post ceremony bottle of champagne and canapés for couple
Special 4 course wedding dinner in private location
Romantic in-room treats such as champagne, candles, petals on bed
Pressing and framing of bouquet and button hole
Framed wedding certificate
50 wedding photographs and photo album
Transfers to the Supreme Court are by luxury BMW X5
Package price from £1,500
Honeymoons at The Royal Palm Hotel
Why Choose The Royal Palm Hotel for your Mauritius Honeymoon?
Awarded both Indian Ocean's Leading Hotel & Maritius' Leading Hotel and Resort
Water skiing & wind surfing or hire an exclusive private yacht*
Probably the most prestigious and discreet hotel on Maritius
Inclusive Clarins spa treatment for you both
Complimentary 2 course lunches throughout your stay
*An additional charge may apply – please enquire.
Enhance your honeymoon experience
Hire a driver and visit the cultural delights of Mauritius*
Visit the coloured sands of Chamarel*
Pamplemousses Botanical Gardens*
*An additional charge may apply – please enquire.
Your honeymoon begins in style with chauffeured transfer by Rolls Royce Phantom or for the ultimate VIP arrival fly in via helicopter* for airport to room transfer in minutes. Arrive to find complimentary bathrobes, champagne and fresh fruit in your room to welcome you. Enjoy cocktails by the piano bar before you sample world class dining, either a la carte, ultimate health or the romantic beachside restaurant. To keep you in top shape there's a Clarins Spa with two luxury saunas and eight massage rooms.
"Love is like a violin. The music may stop now and then, but the strings remain forever." – unknown
Read unbiased opinions about the Royal Palm Hotel.